Dresses speak about our personalities more than they add to our beauty. A woman in the perfect dress with the right pair of shoes is a queen you should not mess with!
Top 10 Party Dresses
There may be a never-ending collection of dresses in the market but here is the list of top 10 best party picks which shall definitely make you be in the center of the room.
Black Dress

: The legendary black dress takes the first spot! Either it's a ballroom party, birthday party, dinner party, girls' night out or simply a date with your guy, black fits everywhere.
Leave your hair down or wear it up, wear any kind of lipstick shade, add a small pearl earring, perhaps, and you're all set to slay! Be it a lacy dress or an embossed black dress, fix up any kind of footwear and that's it!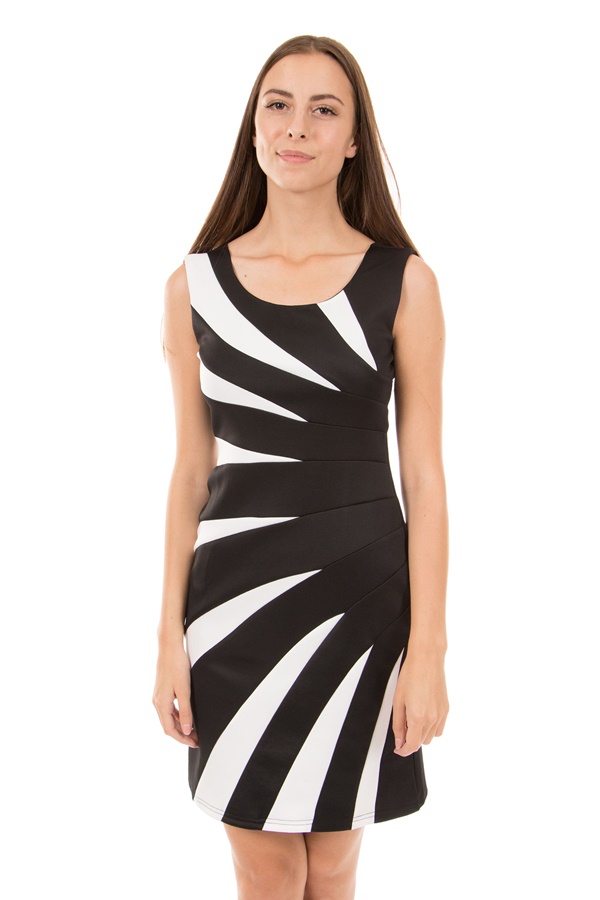 Lovely laces

: Laces are the perfect choice for almost all the kind of parties but preferably wedding ceremonies, anniversary celebration or maybe just a friends gathering. Elegant and stylish, laces will never go out of style. Try a white laced knee-length or a full-length dress and carry a clutch of a contrasting color or add something bold to leave an impression, the choice is yours! Laced dresses are one of the best choices for formal parties and weddings.



Velvet beauty

: Now, this crushed velvet pattern is mostly for winter parties. Although limited to a particular kind, this dress is not short of beauty! These dresses are good to be formal in any silhouette and are perfect for parties with friends and acquaintances! All you need is a deadly smile and crushing confidence to match the beauty of velvet!



Embossed

: Clubbing tonight and don't have an idea what to wear? Pick up an embossed dress with the beauty of sequins on it. Add a shade of lipstick and pick out a hairstyle for the night and be ready to go with the flow! There is nothing better than a well-dressed woman with an attitude to match her style!



Tie and Die:

Tie and die dresses are what make heads turn. The simplistic design and pattern are hard to copy, in other words, you may not find the same piece with the exact same colors and designs elsewhere. Don your dress and go out to lunch parties or visit your friend's celebration of sorts! Buy it from a store or get your

party dresses online

, this has to be on your list!



Floral dress:

A white dress with floral pattern is a bright choice for beachside parties or birthday party or any other occasion, there is no limit to where you can wear and that why we love them! They give you light; happy go lucky and a bubbly look. Try a floral pattern dress and carry a skin shade sling bag with you or not, the choice is yours!



Bodycon

: Available in multiple fabrics, this is the type that will suit you if you need to show off your perfect body. Who needs a bikini if you have bodycon at your disposal? Going out to a friend's celebratory party or attending a friend's wedding reception, a bodycon dress will go a long way. Add whatever accessory you want to it, or wear it simple, choose your style and wear with a smile. You can get these kinds of

party dresses online.

Fit and Flare

:  Need a chirpy dress to go with your personality, fit and flare will give you what you need. Add a pair of earrings and a beautiful pair of footwear and be ready to turn heads.



Solid Dresses

You know what they say, "

simplicity is the best kind of beauty

." To tell you the truth no other saying would do justice to the solid colored dresses! Wear them to parties or to your office; these will never disappoint you.



Maxi Dress:

In need of something elegant, classy and something which seems right out of the childhood fairytale dream? This is it! A maxi dress will compliment your figure, make you look every bit of a princess you are. Choose a plain design or something with glitters and embroidery; it will definitely make you the center of the attraction!



Dresses are an extension of our personalities. Be it for a party or for a casual outing, remember- never compromise on your style.
Buy party dresses online or visit the nearest store, learn about your body and choose the one that goes with your body language!